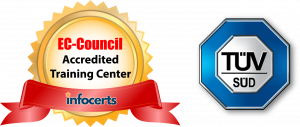 Introducing
FEST

|

FUTURE ENTERPRISE-LEVEL SECURITY TRAINING 
by InfoCerts
Our enterprise application training keeps you ahead Of the curve by getting you trained for Business-Centric & Modern Application security systems.
CEH (v11) - Certified Ethical Hacking Training & Certification
The Certified Ethical Hacker (CEH) program is the most comprehensive ethical hacking course on the globe to help information security professionals grasp the fundamentals of ethical hacking. The course outcome helps you become a professional who systematically attempts to inspect network infrastructures with the consent of its owner to find security vulnerabilities which a malicious hacker could potentially exploit. 
So,

Why CEHv11?

Just watch the video


Resumés/CVs may list your experience and knowledge, but an ISACA certification designation after your name proves it.

✓   Career Path: Lead IS/IT Auditor
✓   Focus: IT Audit
✓   Exam Duration: 4 Hours
✓   Training Duration: 5 Days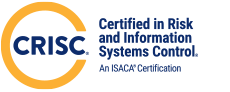 ✓   Career Path: Chief Risk Officer (CRO)
✓   Focus: Risk Management
✓   Exam Duration: 4 Hours
✓   Training Duration: 3 Days

✓   Career Path: Chief Security Officer CSO/CISO
✓   Focus: Information Security
✓   Exam Duration: 4 Hours
✓   Training Duration: 4 Days
Frequently asked questions
For more information on how InfoCerts conducts training during COVID lockdown Contact Us