NIST Cybersecurity Framework Implementer Training & Certification​
The Cybersecurity Framework consists of three main components: the Core, Implementation Tiers, and Profiles.The Framework Core provides a set of desired cybersecurity activities and outcomes using common language that is easy to understand. The Core guides organizations in managing and reducing their cybersecurity risks in a way that complements an organization's existing cybersecurity and risk management processes.The NIST Framework can also solve a variety of cybersecurity issues within your organization. The Framework Implementation Tiers assist organizations by providing context on how an organization views cybersecurity risk management. The Tiers guide organizations to consider the appropriate level of rigor for their cybersecurity program and are often used as a communication tool to discuss risk appetite, mission priority, and budget. Framework Profiles are an organization's unique alignment of their organizational requirements and objectives, risk appetite, and resources against the desired outcomes of the Framework Core. Profiles are primarily used to identify and prioritize opportunities for improving cybersecurity at an organization.

Overview:
As an agency of the U.S. Department of Commerce, the National Institute of Standards and Technology (NIST) is responsible for measurement science, standards, and technology in a way that promotes safety and collaboration for industry and government alike. NIST has a significant influence on worldwide standards and provides a framework cybersecurity professionals can use to analyze and strengthen their ability to identify, detect, and respond to cyberattacks. In this course, explore the NIST Cybersecurity Framework (CSF) as you learn to apply it to your organization, large and small, using a matrix that incorporates all of the popular technical standards.
Course Review:
Understanding the NIST Cybersecurity Framework
Defining the 5 CSF Functions
Measuring Cybersecurity Rigor with the CSF Tiers
Working with Industry-specific CSF Profiles
Integrating the CSF into Cybersecurity Management
Case Study
Includes:
Cybersecurity Framework Version 1.1
Custom Templates & Checklist
Who Should Take This Course:
Cybersecurity management, stakeholders, decision makers and practitioners. Must have knowledge of cybersecurity concepts.
FAQs
What does NIST CSF stand for?
Improving Critical Infrastructure Cybersecurity
The National Institute of Standards and Technology (NIST) Framework for Improving Critical Infrastructure Cybersecurity (NIST Cybersecurity Framework) organizes basic cybersecurity activities at their highest level.
What are the 5 NIST CSF categories?
They include identify, protect, detect, respond, and recover. These five NIST functions all work concurrently and continuously to form the foundation where other essential elements can be built for successful high-profile cybersecurity risk management.
Why is NIST CSF important?
Using existing guidelines, standards, and practices, the NIST CSF focuses on five core functions: Identify, Protect, Detect, Respond and Recover. These categories cover all aspects of cybersecurity, which makes this framework a complete, risk-based approach to securing almost any organization
What is the difference between ISO 27001 and NIST?
NIST 800-53 is more security control driven with a wide variety of groups to facilitate best practices related to federal information systems. ISO 27001, on the other hand, is less technical and more risk focused for organizations of all shapes and sizes.
What is the key objective of the NIST Cybersecurity Framework?
A key objective of the Framework is to encourage organizations to consider cyber security risk as a priority similar to financial, safety and operational risk, while factoring in larger systemic risks inherent to critical infrastructure.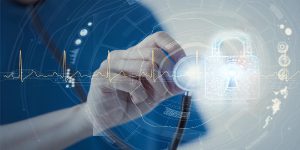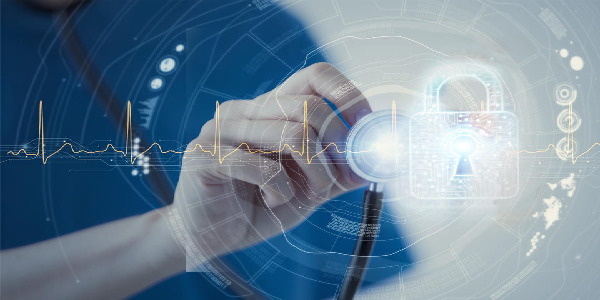 "The Information Security team at the University of Kansas Medical...
Read More