IBM QRadar Incident Detection and Response
The role of Security Operations Center (SOC) Analyst requires more than simply mastering a SIEM technology. To be a highly skilled professional you must understand the most prevalent security threats and know how to identify key sources of data to perform security investigations. In this path, you will develop the skills required of a SOC Analyst in an IBM QRadar environment. You will learn the process of incident investigation using the IBM QRadar SIEM solution, from detection to remediation and through to reporting. The courses in this path align to the objectives for the IBM QRadar SIEM V7.3.2 Fundamental Analysis (C1000-018) exam which one must pass in order to achieve the IBM Certified Associate Analyst – IBM QRadar SIEM V7.3.2 certification. This series of courses goes beyond the exam objectives to teach additional topics, such as vulnerability management and user behavior analysis (UBA).

Prerequisites
Understanding of fundamental networking concepts
Basic understanding of the most prevalent security incident types
What you will learn:
The requisite knowledge for a Security Operations Center (SOC) Analyst in an IBM QRadar environment, including:
How the IBM QRadar SIEM works and how it can be used in the incident process and lifecycle
How to investigate the most prevalent security incident types
How to leverage IBM QRadar security reports and real-time security dashboards
Proactive incident investigation with IBM QRadar apps
How to monitor user behavior with the IBM QRadar UBA app
How to manage vulnerabilities with IBM QRadar
How to investigate vulnerability-related incidents with IBM QRadar
How to manage IBM QRadar system health
Also Included:
Incident Detection and Investigation with QRadar Apps
The QRadar App Framework
Creating Interactive Dashboards
Becoming a QRadar Guru with the Assistant App
Incident Investigation with Artificial Intelligence
Detecting Internal Threats with User Behavior Analytics (UBA)
Monitoring the QRadar Activities
Managing System Health
10+ Practicals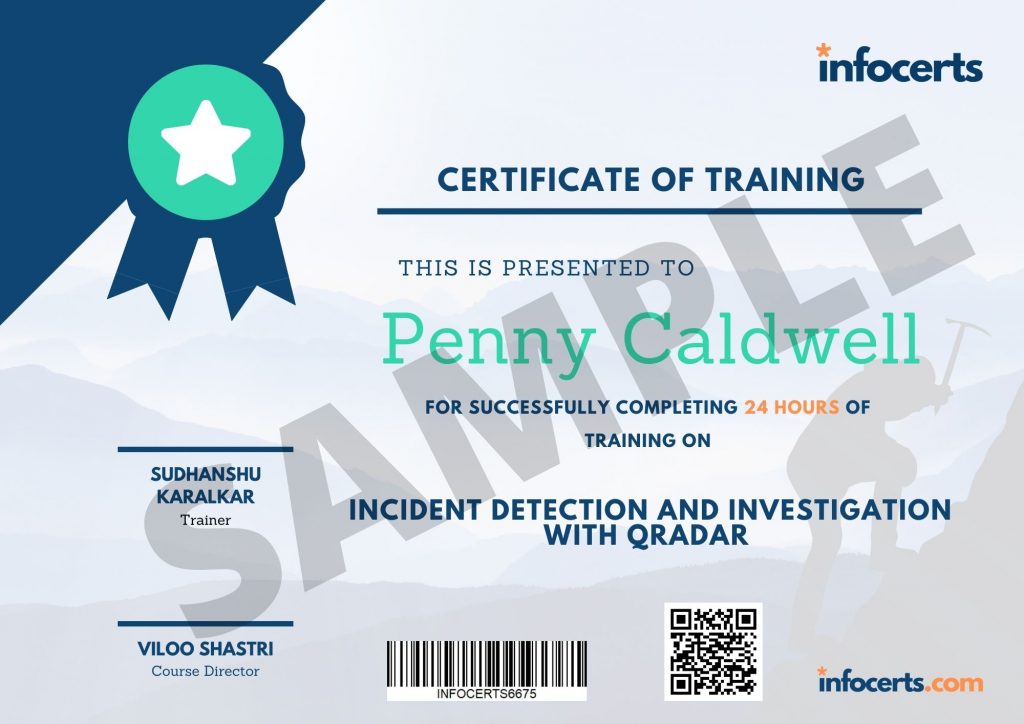 ATT&CK Goes to v11: Structured Detections, Beta Sub-Techniques for Mobile,...
Read More
Guest Post by ATT&CKcon 3.0 Keynote Speaker, Selena LarsonAllan Pinkerton (Alexander...
Read More